New splash of colour at Queens Park
01-05-2018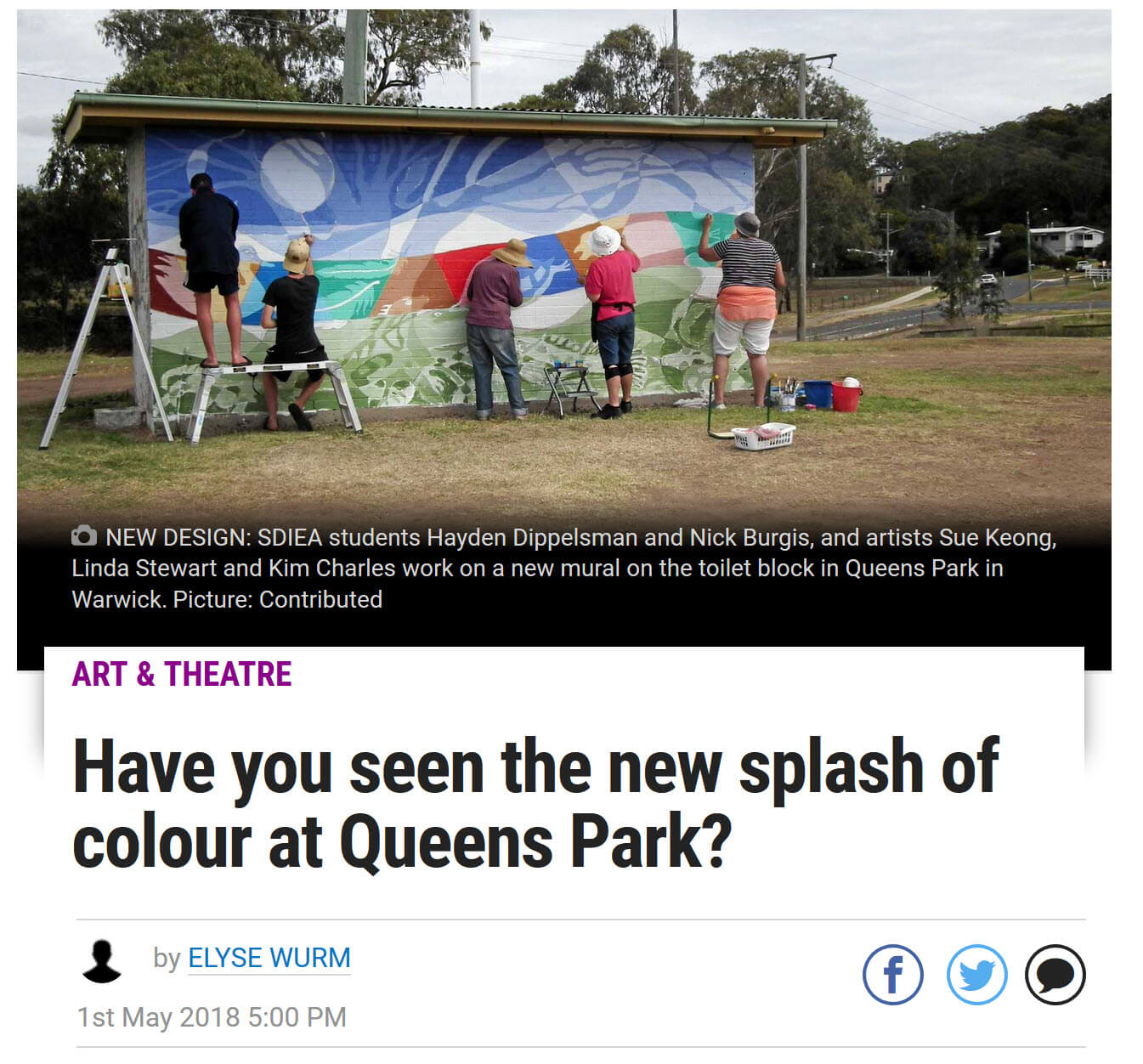 A FRESH coat of paint has brightened a 17-year-old mural at Queens Park whilst continuing to deliver a strong message about mental health.
The mural was painted in 2000 in aid of suicide prevention, and a group of Warwick artists collaborated to make over the piece with a new design depicting the landscape around the Condamine River.

Linda Stewart was the brains behind the design, saying it showed the abundance of creatures in the river whilst demonstrating life should be lived fully every day.
"Life is all around and it's a place where people come to contemplate, it might attract people in that state of mind and I want it to be positive and send a message that we're within a beautiful area and we should celebrate it," Ms Stewart said.


The before picture of a 17-year-old mural that has been given a new lease on life by a group of Warwick artists.
It took eight artists about eight days to complete the work on the toilet block on Alice St.
Githabul artist Kim Charles provided cultural advice for the work.
Ms Stewart said art was able to express messages words could not.
"Even if the building is not there forever, if it's only there for a couple of years, at least we've been able to use it as a canvas and brighten up the area," she said.
Artist Sue Keong worked on the original mural, saying she was delighted to be involved.
"I believe murals are something that are a statement of the time, but the thing about suicide prevention is it's still as relevant as it was then," Ms Keong said.
Sourced from: https://www.coffscoastadvocate...
Posted in: